Concerns over environmental preservation and energy conservation have been increasingly significant issues over the past few years.  While the US Department of Energy and other agencies work to bolster the nation's awareness and initiative toward energy conservation and efficiency, Texas is making strides toward realizing those goals.
The Texas legislature passed a nu
mber of bills this week which largely impact the TX energy efficiency movement.  Among the beneficiaries of the new measures (pending the governor's approval) are schools, churches and, hopefully, Texas electricity rate payers. Schools would gain easier access to funding for energy efficiency projects, while another bill offers universities incentives for designing and building energy efficient optimized facilities.  Churches would also now have access to funds for energy-efficiency renovations, although in the form of a special loan program.
The new legislation also impacts electric service utilities in the lone star state, eventually requiring them to reduce annual energy consumption by nearly half of 1 percent. This would actually represent a change in a previously similar measure to curtail utilities' electricity usage.  Texans could start to see far more influence in the coming years toward maintaining greater vigilance t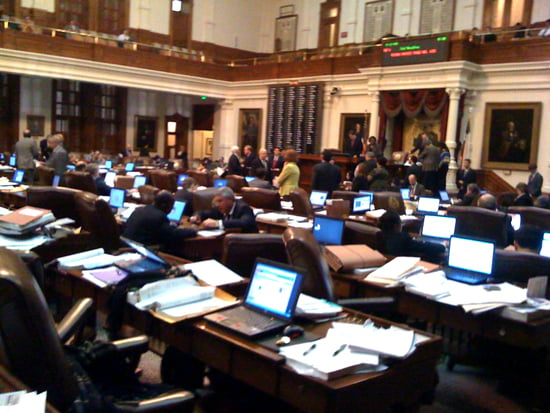 oward energy conservation, renewables and efficiency.
The growing concern over energy efficiency in Texas is a welcome transition. Action and awareness are the most important factors surrounding the movement, and this type of legislation serves to promote both, at a crucial point in time where TX has slipped in the energy efficiency category. In a leader-board of all fifty states, Texas ranks dismally, at number 32, for energy efficiency.